AIMS CAMPUS:
The campus in situated in the serene picturesque area of 5 acres just 17km from the city. A complete hustle- bustle free and peaceful ambience makes the green campus an ideal place for academics and offers an ideal environment for learning and exploring. The campus has all latest amenities and features to nurture word- class management professionals with an extra edge.
MBA- Master of Business Administration
Full Time Regular – Two Year ( Four Semesters) Approved by AICTE New Delhi & Affiliated to Osmania University, Hyderabad, India.
Intake Capacity : 120
Mentors @ AIMS
The extraordinary mentors/ faculties with industry background ensure that the holistic business management skills are nurtured in the students so that they can take up the toughest business management challenges with ease while the complete corporate environment and latest amenities carve the real masters of business who can work globally.
Placements:
The institution is committed for the 100% best placements of the students. Students get a chance to cherish their dreams through campus selections where various reputed companies come and also through different personality enhancement trainings sessions and special corporate trainings, their overall personality is enhanced so that they can take up their job confidently. IMS - PG is the place that provides the sky of unlimited opportunities to students for accomplishing a great future.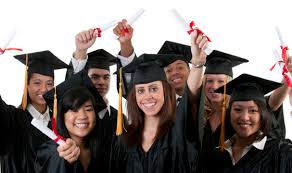 AIMS - MBA for Impressive Managers:
The wave of globalization and IT has created change in every aspect of our lives. Across the Countries, these phenomenons have changed the existing requirements in terms of jobs and the overall working culture. India has been one of these countries that have witnessed these rapid changes in corporate sector in addition to the gross change in marketing arena. There is huge demand for managerial people from every nook and corner. Hence, IMS- PG has come forward to supply dynamic, sharp and industrious managerial personnel to industry with an extra edge.